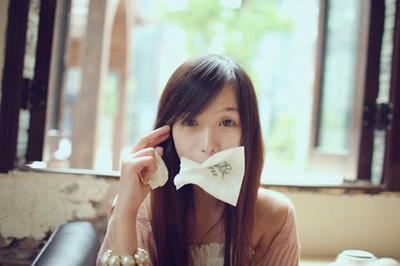 It may have swooped down suddenly upon me, but Thanksgiving landed with a gentle bump and the merest, softest sigh. It was quiet and slow, with plenty of time for cookies and wine and "Pass the Baby" (our favorite game when there's an infant around, namely my niece Mia) and slices of pie for breakfast. Over the course of five days, some of us never even left the house, and those who did went only for important things like green beans, brownies, beer, and walks around the neighborhood. Brandon wore pajamas for two days straight. We slept on an egg crate mattress pad in the living room, and the flue in the fireplace wouldn't shut, so cold air billowed through the room, but under two blankets and one fuzzy throw, we slept until almost eleven every morning. I don't know the last time I slept that late, except maybe the morning after my senior prom. It was just what I needed.
Of course, there was also a roasted turkey with lemon slices tucked under its skin, which I needed too. And my mother's stuffing with pork sausage and spinach and almonds and brandy, which I promise to tell you more about someday, because it really is the absolute best. Then there were Brandon's trademark mashed potatoes moistened with a puree of caramelized onions and roasted garlic, and hashed Brussels sprouts with poppy seeds and lemon. There was also butternut squash roasted with chickpeas and curry, and cranberry sauce with red Zinfandel and orange peel, and cranberry chutney with crystallized ginger, and apple crisp and pecan pie. If you'll believe it, we actually forgot(!) to buy shortening for the biscuits(!), so they had to wait a day, until Friday, but in the end, it worked out even better. They were just the thing to go with our day-after turkey soup, made with stock from the simmered carcass, carrots, celery, and cubes of butternut squash. I made two batches of biscuits, but I should have made more, because some of us - though I won't say who - got a little snarly at the table, sparring for the last few.
I'm telling you, there's nothing to settle a person back into herself like five days under her mother's roof, some Lillet on the rocks, a lot of food, and a husband who spends the better part of two days reading her manuscript and even says nice things about it, bless him, when he's through. I still have a lot of work ahead of me, but I feel ready for the holidays, refilled and refueled, ready to put a pot of mulled cider on the stove and make the house smell like December.
And speaking of refueling, since you've been so kind to me lately - or, really, actually, all the time - I want to give you a recipe today that I'm especially pleased with. It's a pasta dish with Brussels sprouts - 'tis the season, you know; we've all got some knocking around the crisper drawer these days - and toasted pine nuts, bound together with the barest slip of cream. I think you're going to like it. I sure do.
Those of you who subscribe to Gourmet might have noticed something similar in the November issue. That's where I found the inspiration for this. It was tucked away in the "Ten Minute Mains" section: a pithy recipe for fettuccine with Brussels sprouts and pine nuts, an unassuming little ditty that, to tell you the truth, I almost completely skipped over. But my friend Olaiya made it, tweaking it slightly, and with all sorts of superlatives, told me how good it was. And she was right: it's really terrific. A keeper, for sure. It's my newest standby dinner. (The leftovers make a nice lunch too, but that's just icing on the cake.)
It may not be much to look at, but the combination of Brussels sprouts and pine nuts is an inspired one, I assure you. They're lovely on their own, but together, the fragrant, toasty nuts highlight and boost the sprouts' naturally nutty qualities. They make for a flavor that's almost addictive, which is a lot to say for a pasta dish. (I usually reserve that kind of praise for things involving chocolate.) In the original version of the recipe, the pine nuts were to be cooked with the Brussels sprouts, which made them a bit soggy for my taste, so I tweaked the method to toast the pine nuts separately, allowing them to hold onto their delicate crunch. I also added a dash of cream at the end for a dose of moisture, richness, and oomph. It's the sort of thing you'll want to make on many a chilly night, before you fire up a batch of apple butter or a batch of sablés. I know I will.